-Update 2.1.0-
The creative world has been disabled from play1 and is no longer available. This is due to bad intent players.
On both servers a new fly system was added on time. Fly time can be obtained every day when you log on to the server (it is automatically given) or if you first enter the server. You also get time when you vote. To activate this type of fly, use the /tf or /tf help command for help.
The /fly command was removed from Titan and TItan +. The command was replaced with /tf, except that unlike the rest of the players, these grades have unlimited fly. The order /fly remains available for Helpers and Admins.
The /end and /nether commands were added to the play2 server. Also, the nether and end dimensions look like the ones on play1.
And most importantly, one long-awaited and expected thing: From now on you can build on top of the nether on both servers.
Lumea creative a fost dezactivata de pe play1 si nu mai este disponibila. Acest lucru se datoreaza jucatorilor rau intentionati.
Pe ambele servere a a fost adaugat un nou sistem de fly pe timp. Timp pentru fly puteti obtine in feicare zi cand va conectati pe server (se da automat) sau daca intrati prima data pe server. De asemenea primiti timp cand votati. Pentru a activa acest tip de fly utilizati comanda /tf sau /tf help pentru ajutor.
Comanda /fly a fost eliminata de la Titan si TItan+. Comanda a fost inlocuita cu /tf, doar ca spre deosebire de restul jucatorilor, aceste grade au fly nelimitat. Comanda /fly ramane in continuare disponibila pentru Helperi si Admini.
Pe serverul play2 au fost adaugate comenzile /end si /nether. De asemenea, dimensiunea nether si end arata ca cele de pe play1.
Si cel mai important, un lucru mult dorit si asteptat: De acum inainte puteti construi deasupra nether-ului pe ambele servere.
-Update 2.0.0-
Hi all! We are happy to announce that the server has received another update. First of all, we apologize for the inactivity of the staff, but we were very busy with our personal lives. But now we have returned to take the community to a whole new level.
This update is based more on performance, improvement and stability.
First of all, all servers were merged into one BungeeCord instance to make it easier to connect to the desired servers.
Most of the important plugins have been updated on play1. On play2 the important modules were completed and added. Modules such as crates and auction house.
We thank all the players who joined us during this period. It's time to get up from the ashes again!
Also, if you have a problem or find a bug or have a suggestion, we look forward to your message.
Salutare tuturor! Suntem bucurosi sa va anuntam ca serverul a primit inca o actualizare. In primul rand ne cerem scuze pentru inactivitatea staffului, dar am fost foarte ocupati cu viata personala. Dar acum ne-am intors sa ducem comunitatea la un cu totul alt nivel.
Aceasta actualizare se bazeaza mai mult pe performanţă, imbunatatire si stabilitate.
In primul rand, toate serverele au fost unite intr-o instanta BungeeCord pentru a fi mai usor sa va conectati la serverele dorite.
Pe play1 au fost actualizate majoritatea pluginurilor importante. Pe play2 au fost finalizate si adaugate modulele importante. Module precum crate-urile si casa de licitatii.
Multumim tuturor jucatorilor care au fost alaturi de noi in aceasta perioada. Este timpul sa ne ridicam din nou din cenusa!
De asemenea, daca aveti o problema sau gasiti un bug ori aveti o sugestie, va asteptam mesajul cu drag.
-Update 1.1.1_b-
    Hello community.We are happy to announce that the -Update 1.1.1_b- is finally LIVE.
The following changes were made to the server:
1. Added marriage system
  That feature allows you to marry in minecraft to get access to special features.

2. Bug fixes
   The majority of bugs reported by players have been fixed.
-Update 1.1.1-
    Hello community.We are happy to announce that the -Update 1.1.1- is finally LIVE.
The following changes were made to the server:
1. Added auction house system
   A new auction system has been added to the server to allow you to sell or buy items you do not find at the shop. You can use the auction system using the /ah command.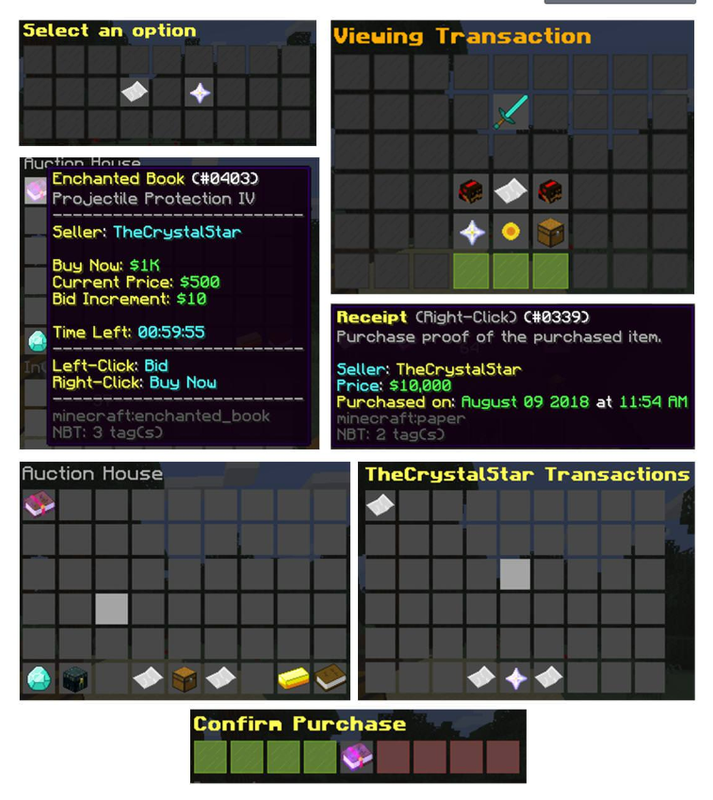 2. Added chunk loaders
   Added the option to keep a loaded chunk even if a player is not on the server. A chunk loader can be won at spawn crate. These new blocks have determined durations, but can be expanded using money or experience.

3. Slot machines
Slot machines have been added to the server to try your luck and have fun with the other players.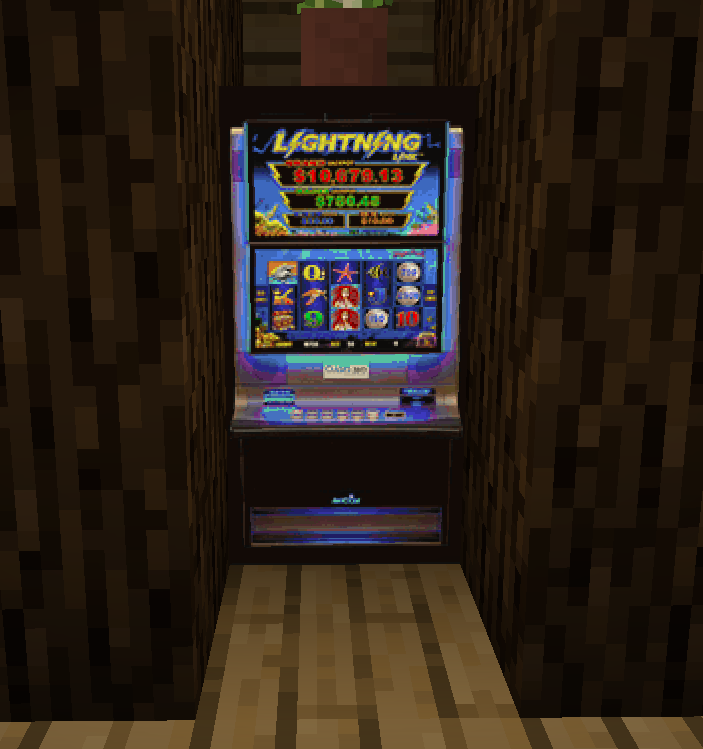 4. Bug fixes
   The majority of bugs reported by players have been fixed.
-Update 1.1.0-
    Hello community.We are happy to announce that the -Update 1.1.0- is finally LIVE.
    After many weeks of hard thoughts we finally decided to publish the first ever official update of our Minecraft Community Server.

    With this updated,we aim to improve player-experience,gameplay-experience as much as we can in this state and also add some variety when it comes to balancing the economy on the server.
Many of you guys are wondering if and when we will move the server to 1.14...well, unfortunatly many of our resources that we use on the server have not been yet fully updated nor balanced enough for us to start making this change. We will try to help as much as we can to get things up and running on the latest version soon enough.
    With that introduction done,let's get more in-depth with the changes.
1. Server becoming International.
    We decided to open the gates of our community to more countries. The main reason for this is that we want to create a more friendly and overall open-minded place where all the player from around the world can experience and see with their own eyes the potential that this community has.

2. Trade System.

   This new system has been added to simply prevent scams on the server. You can trade by using SHIFT + Right-Click on the player you want to trade with or by using the command : /trade [name]. This makes for a user-friendly system that a new player can easily understand.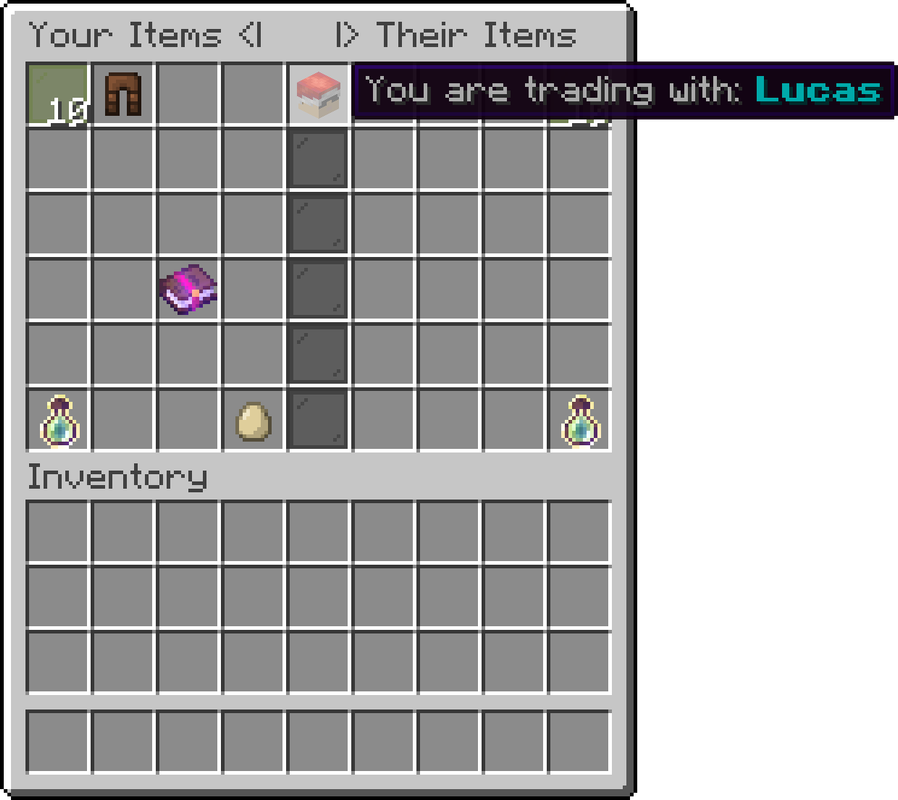 3. MobArena.
    We wanted to bring a new experience to the server so we introduced a fun new activity that involves defeating monsters solo or in a team up to 5 players in an enclosed arena. By participating in this, you can win Crate-Keys and $$$. There is a lobby where you can choose to conquer one of five arenas. To join the lobby you can use /mobarena.
4. Revamped Spawn.
    We decided to change the spawn-point location and reworked the whole structure for a more pleasing appearance.
5. Revamped Shop.
   The shop has been changed both in design and structure size, and also we added more items that players can both buy and sell.
6. Improved Website.
    The apperience of the website has been updated with a new interface for a much quicker navigation.
7. Minor bug fixes.
    The majority of bugs reported by players have been fixed.